2022-2023 Graduate Catalog
[ARCHIVED CATALOG]
2022-2023 Graduate Catalog
---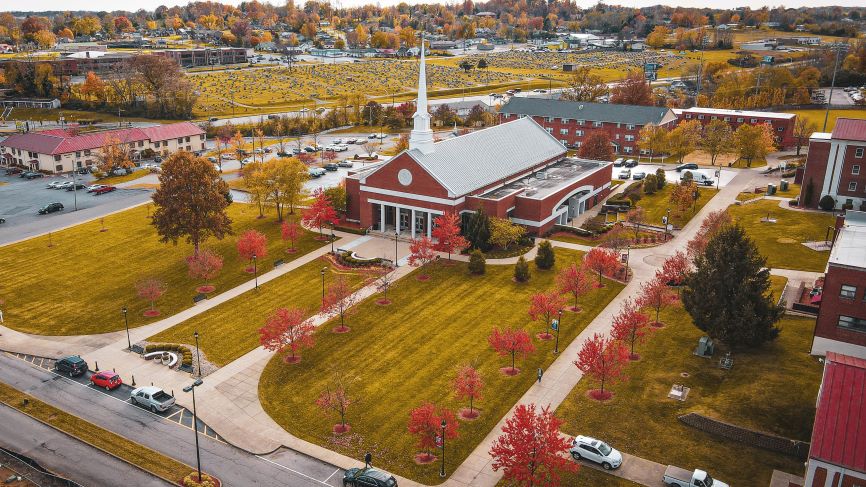 2022-2023 Graduate Bulletin - Catalog
Mission Statement
Campbellsville University is a comprehensive, Christian institution that offers non-credit technical programs, along with diplomas, certificates, associates, undergraduate and graduate programs. The university is dedicated to academic excellence solidly grounded in the liberal arts that fosters personal growth, integrity and professional preparation within a caring environment. The university prepares students as Christian servant leaders for life-long learning, continued scholarship by linking discovery research to knowledge at the doctoral level, and active participation in a diverse, global society.
Core Values
To foster academic excellence through pre-professional certificates, associates, baccalaureate, and graduate programs through traditional, technical, and online systems
To achieve academic excellence through rigor and relevancy in undergraduate, master's and doctoral level programs
To provide an environment conducive for student success
To value diverse perspectives within a Christ-centered community
To model servant leadership and effective stewardship
Campbellsville University
1 University Drive
Campbellsville, Kentucky 42718-2799
Telephone: (270) 789-5000 or 1-800-264-6014
FAX: (270) 789-5050
E-mail: admissions@campbellsville.edu
Home Page: http://www.campbellsville.edu
Offices are open Monday through Friday from 8:00 a.m. to 5:00 p.m., Eastern Time.
Visits to the campus are encouraged and welcomed.
This Bulletin-Catalog is for informational purposes and does not constitute a contract between Campbellsville University and any member of the student body, faculty, or the general public. Campbellsville University reserves the right to modify, revoke, add programs, requirements, or costs at any time. Students who have been out of school for at least a year will typically be subject to the requirements currently in effect.
ACCREDITATION:  Campbellsville University is accredited by the Southern Association of Colleges and Schools Commission on Colleges (SACSCOC) to award diplomas, certificates, associates, bachelors, masters, specialist, and doctorate degrees. Questions about the accreditation of Campbellsville University may be directed in writing to the Southern Association of Colleges and Schools Commission on Colleges at 1866 Southern Lane, Decatur, GA 30033-4097, by calling (404) 679-4500, or by using information available at SACSCOC's website (www.sacscoc.org). Campbellsville's undergraduate and graduate music program are accredited by the National Association of Schools of Music (NASM). The educator preparation program is approved by the Education Professional Standards Board (EPSB) for teacher education and certification and is accredited by the Council for the Accreditation of Educator Preparation (CAEP). The NASDTEC Interstate Contract provides opportunity for graduates to earn teaching certificates in other states, although there may be applicable conditions. The Baccalaureate Social Work Program and Master of Social Work programs are accredited by the Council on Social Work Education (CSWE). The Master of Marriage and Family Therapy program is accredited by the Commission on Accreditation for Marriage and Family Therapy Education (COAMFTE). The School of Business, Economics, and Technology at Campbellsville University has received specialized accreditation for its business programs through the International Accreditation Council for Business Education (IACBE) located at 11374 Strang Line Road in Lenexa, Kansas, USA. For a listing of accredited programs, visit https://www.campbellsville.edu/wpcontent/ uploads/2018/09/IACBE-Accedited.pdf. The baccalaureate nursing program at Campbellsville University located in Campbellsville, KY is accredited by the: Accreditation Commission for Education in Nursing (ACEN) 3390 Peachtree Road NE, Suite 1400, Atlanta, GA 30326 (404) 975-5000. The most recent accreditation decision made by the ACEN Board of Commissioners for the baccalaureate nursing program is Continuing Accreditation. View the public information disclosed by the ACEN regarding this program at   http://www.acenursing.us/accreditedprograms/programSearch.htm The master's nursing program at Campbellsville University located in Campbellsville, KY is accredited by the: Accreditation Commission for Education in Nursing (ACEN) 3390 Peachtree Road, NE, Suite 1400, Atlanta, GA 30326 (404) 975-5000. The most recent accreditation decision made by the ACEN Board of Commissioners for the master's nursing program is Initial Accreditation. View the public information disclosed by the ACEN regarding this program at   http://www.acenursing.us/accreditedprograms/programSearch.htm
---